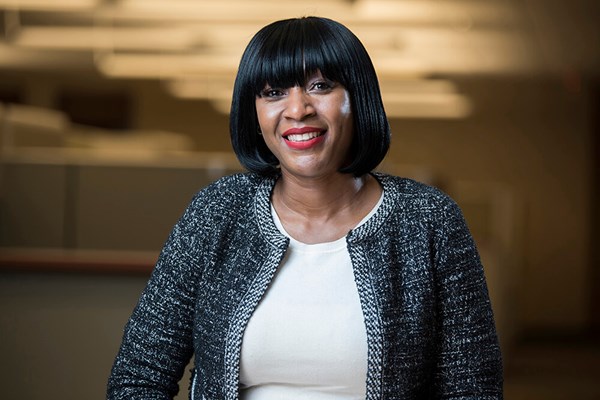 Authea Chambers Simpson is an Audit Manager in our Hartford, Connecticut office with more than 10 years of experience. Authea is a licensed Certified Public Accountant with the State of Connecticut. She is involved in all phases of the audit process, from planning and initial risk assessment to ensuring compliance with all state and federal laws, and the preparation and review of financial statements. While at Whittlesey, Authea has been responsible for performing and managing financial statement audits for public companies across a broad spectrum of industries, specializing in not-for-profit entities.
 Her diverse industry expertise ranges from start-up businesses to multi-entity private companies. In addition, Authea provides a variety of advisory services to nonprofit clients, focusing on assurance services and merger and acquisition transactions. She has significant expertise in performing Federal and Connecticut Single Audit in accordance with OMB Uniform Guidance and the Connecticut Single Audit, as well as program-specific compliance audits.
Authea is also a member of the National Association of Black Accountants (NABA), as well as a member of the Connecticut Society of Certified Public Accountants (CTCPA) and the American Institute of Certified Public Accountants (AICPA). She earned her Bachelor of Science in Accounting from the University of Nebraska-Lincoln and her Master of Science in Accounting from the University of Hartford.
Come Grow With Us
Learn what it's like to work at Whittlesey.
Follow Us
For our thoughts on the industries we serve and firm updates, follow us on LinkedIn.