Defend against cybercrime.
Here's a set of resources that you can use to help keep your organization secure this month and beyond.
What's Inside: 
 Cybersecurity Awareness Weekly Guides
 Access to Our Exclusive Webinars 
 2022 Phishing By Industry Benchmarking Report
Get A Free Cybersecurity Awareness Month Resource Kit:
Cybersecurity threats are on the rise. Organizations are finding themselves vulnerable, struggling to reduce risk and respond quickly to cyberattacks. Therefore prevention is critical.
With the right prevention strategy, your team can proactively prevent and detect a cyber attack before a data loss event.
To help you prepare, we've created a comprehensive Cybersecurity Resource Kit to help you build the best data protection strategy for your organization.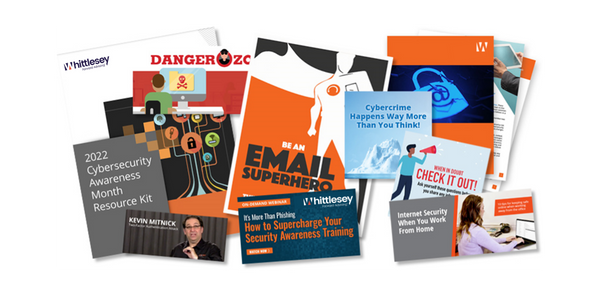 No-Obligation
Cybersecurity Health Check
One wrong click can cause a security incident or data breach and the impact could be devastating. Whittlesey's Cybersecurity Health Check is a comprehensive audit that will identify your level of cyber risk and provide a roadmap to improve it.