March 3, 2020
Coronavirus Update:
Whittlesey's - Remote Work From Home Arrangements
Dear Clients,
At this point, we have no reported COVID-19 cases. To help slow the spread of the virus, we are taking a proactive approach to keep our team members, families, and clients safe. Effective at the end of the day, Tuesday, March 17, we are implementing a work from home policy through March 27, with the possibility of extending it, if deemed necessary. During this time, our team members will be available by phone and email to make certain your deliverables are met on time, and your questions are answered.
Whittlesey will remain fully operational at this time. We have the technology in place to continue to provide you the high level of client service you have grown accustomed to as long as needed. Our team members are equipped to work remotely. Our technology systems can be easily and securely accessed regardless of where our team members work or live.
We encourage you to send documents electronically to help protect you from any risk. You can send such files by visiting the Whittlesey website and clicking on Client Portal. If you need assistance uploading your documents to the portal, please email Whittleseyportal@wadvising.com. Also, we are sorting mail daily throughout the next two weeks, so if you prefer to send information to us via Fed Ex or mail, please do so and inform your Whittlesey advisor.
We remain committed to continuing the high quality and timeliness of service you deserve and expect. We will be in communication regarding any modifications to this ever-changing issue. If you have any questions about how this may affect you or your business, feel free to reach out to me.
Thank you for your support during this challenging time and trusting Whittlesey with your business.
Stay safe and healthy,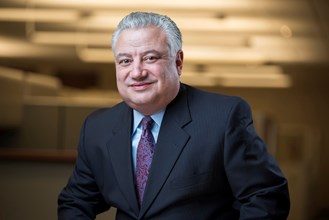 Managing Partner and CEO
860-524-4430 | aandrews@wadvising.com
Follow Us
For our thoughts on the industries we serve and firm updates, follow us on LinkedIn. 
Ready to Connect?
We deliver personalized, expert services. Find out what we can do for you.