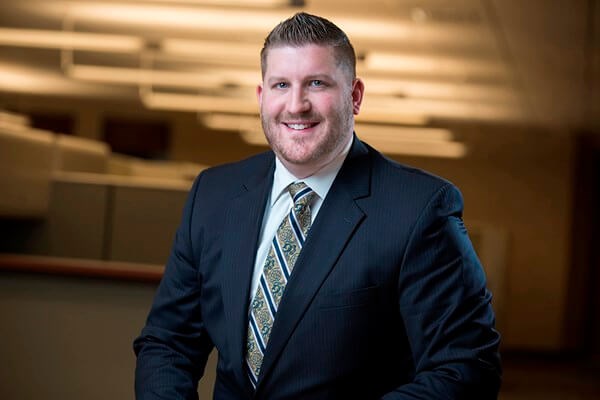 Thomas Goldfuss, CPA
Partner Hartford
Thomas Goldfuss is a Partner in our Hartford, Connecticut office. He has more than 10 years of experience in public accounting and more than 6 years of experience working in private industries, including 3 years in mortgage lending as a loan originator and account executive. Thomas is a licensed Certified Public Accountant with the State of Connecticut.
Thomas specializes in providing assurance and advisory services to credit unions, medical and nonprofits including those with affordable housing projects utilizing HUD and CHFA financing, and patient service revenues from Medicare, Medicaid, and private payors. He has significant experience working with organizations through mergers and business combinations and advising their financial teams with guidance on purchase accounting. Alongside his professional work at Whittlesey, Thomas is a member of Whittlesey's Technical Committee.
Thomas earned his Bachelor of Science in Accounting from Fairfield University and his Master of Science in Accounting and Taxation from the University of Hartford. He is a member of the American Institute of Certified Public Accountants (AICPA), as well as the Connecticut Society of Certified Public Accountants (CTCPA), where he has volunteered with their Advisory Council and the Educational Trust Fund Golf Tournament Committee. He is President for Southington Knights Travel Football.
Come Grow With Us
Learn what it's like to work at Whittlesey.
Follow Us
For our thoughts on the industries we serve and firm updates, follow us on LinkedIn.