Whittlesey Names New Partners
Whittlesey has announced the promotion of two senior managers to the position of partner. Kimberly Napp and Shaun Sheridan are the newest partners to join the firm's growing leadership team, effective January 1, 2019.
"Kim and Shaun represent a new generation of firm partners who embody our enduring firm values," said Drew Andrews, managing partner and CEO. "Kim and Shaun are homegrown and came up through the Whittlesey system. They represent the firm's values of innovation, professional excellence, commitment to outstanding client service, and dedication to the communities where they live and serve. We congratulate each on this milestone in their professional career."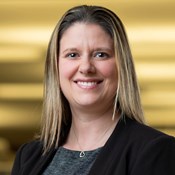 Kimberly Napp is based in the firm's Hartford office. Kim joined the firm in 2003 and has over 15 years of service with a concentration in assurance services for nonprofit organizations and credit unions. She is the leader of the firm's Quality Control program, and the co-leader of the firm's Women of Whittlesey Group and the Employee Engagement Committee. A CPA in the State of Connecticut, Kim earned her Master of Business Administration at the University of Hartford and a Bachelor of Science degree in Accounting and Minor in Women's Studies from Bentley College. In addition, she is a member of the Connecticut Society of Certified Public Accountants (CTCPA) and the American Institute of Certified Public Accountants (AICPA).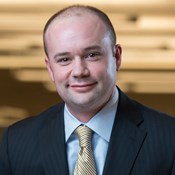 Shaun Sheridan is also based in the firm's Hartford office, where he specializes in assurance services for employee benefit plan audits, manufacturing and distribution, closely held, real estate, and construction clients. A 14-year veteran with the firm, Shaun is a CPA and a certified Construction Industry Technician. Outside of work, Shaun is an active community member and was named one of Hartford Business Journal's "40 under 40." A graduate of the University of Connecticut, Shaun earned a Master of Science in Accounting and a Bachelor of Business Administration degree in Public Accounting. He is also a member of the AICPA and CTCPA.
The two new partners join an impressive leadership team at Whittlesey.
About Whittlesey
Founded in Hartford in 1961, Whittlesey is one of the largest regional CPA and consulting firms in New England. With offices in Connecticut and Massachusetts, we provide a comprehensive array of advisory, assurance, tax, and technology services to a broad range of businesses and individuals.
Media Contact:
Margie Craig, Chief Marketing & Communications Officer
Whittlesey
280 Trumbull Street, 24th Floor
Hartford, CT 06103-3509
mcraig@WAdvising.com
860.524.4493
Follow Us
For our thoughts on the industries we serve and firm updates, follow us on LinkedIn. 
Ready to Connect?
We deliver personalized, expert services. Find out what we can do for you.